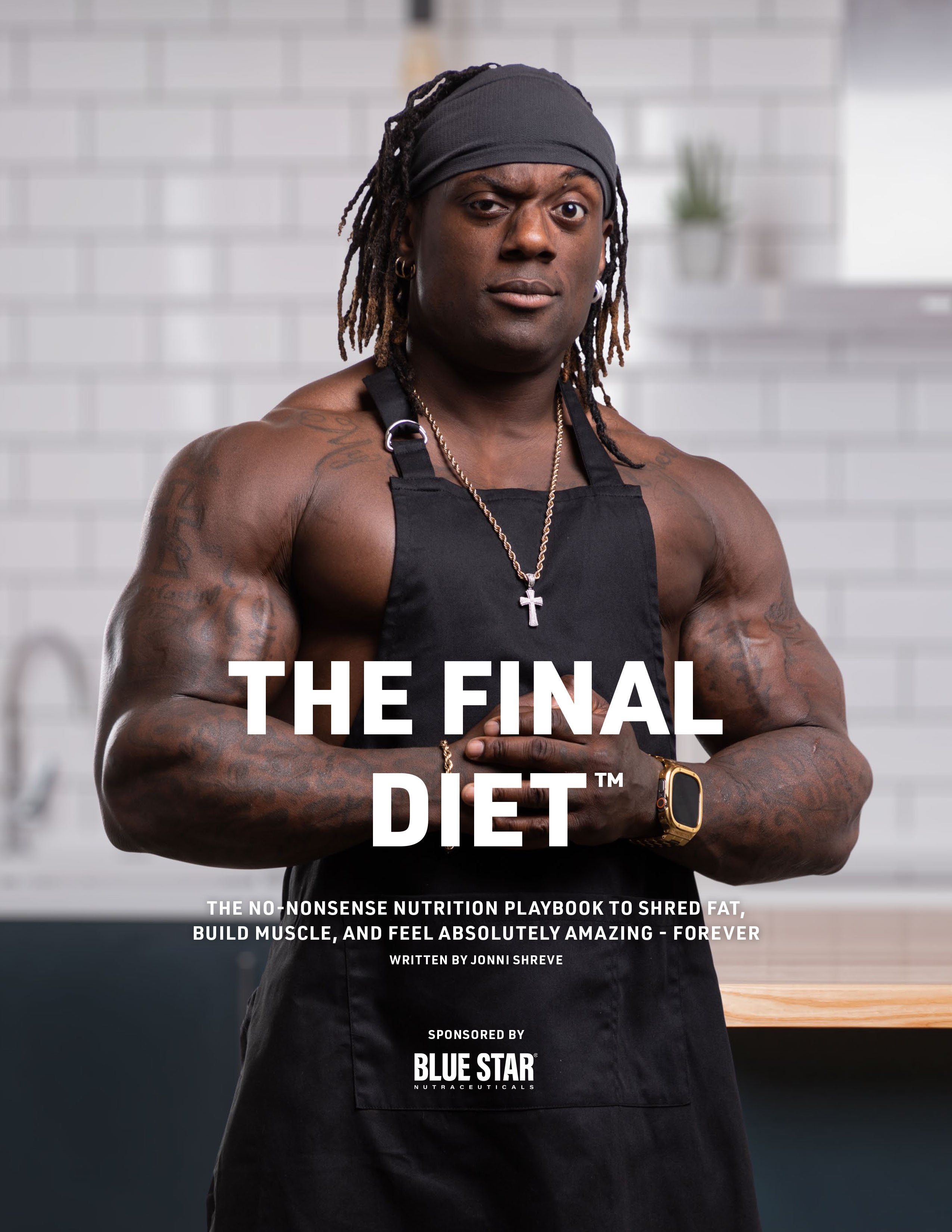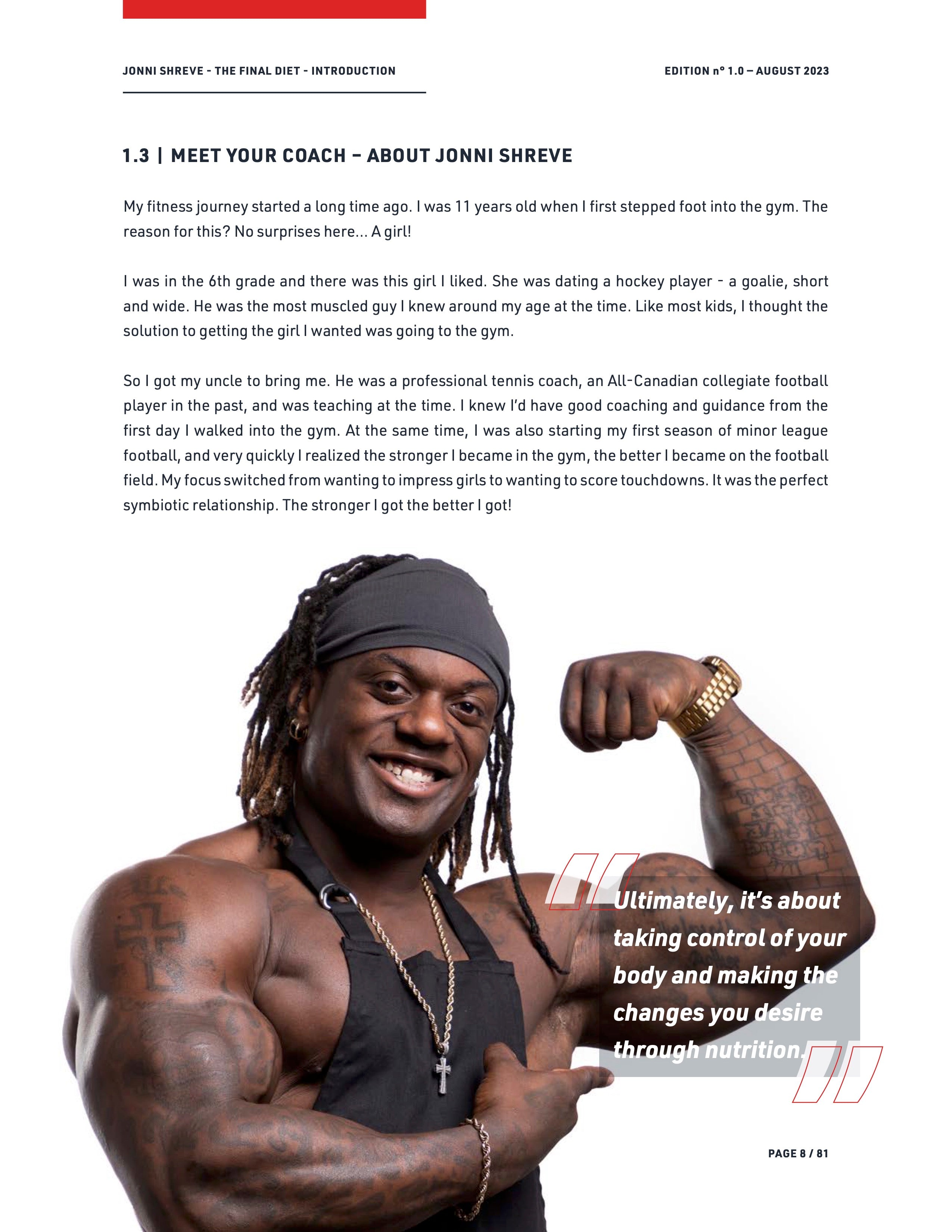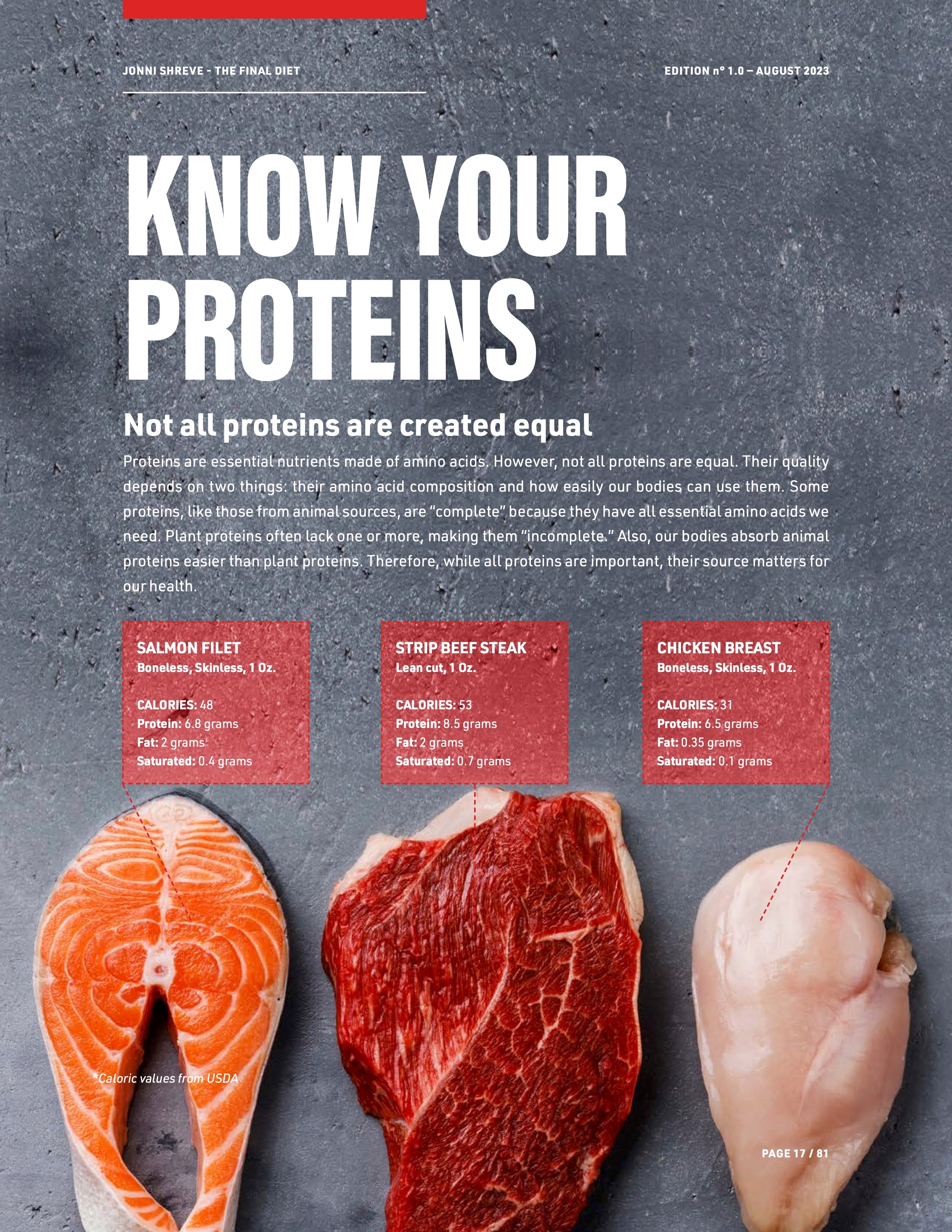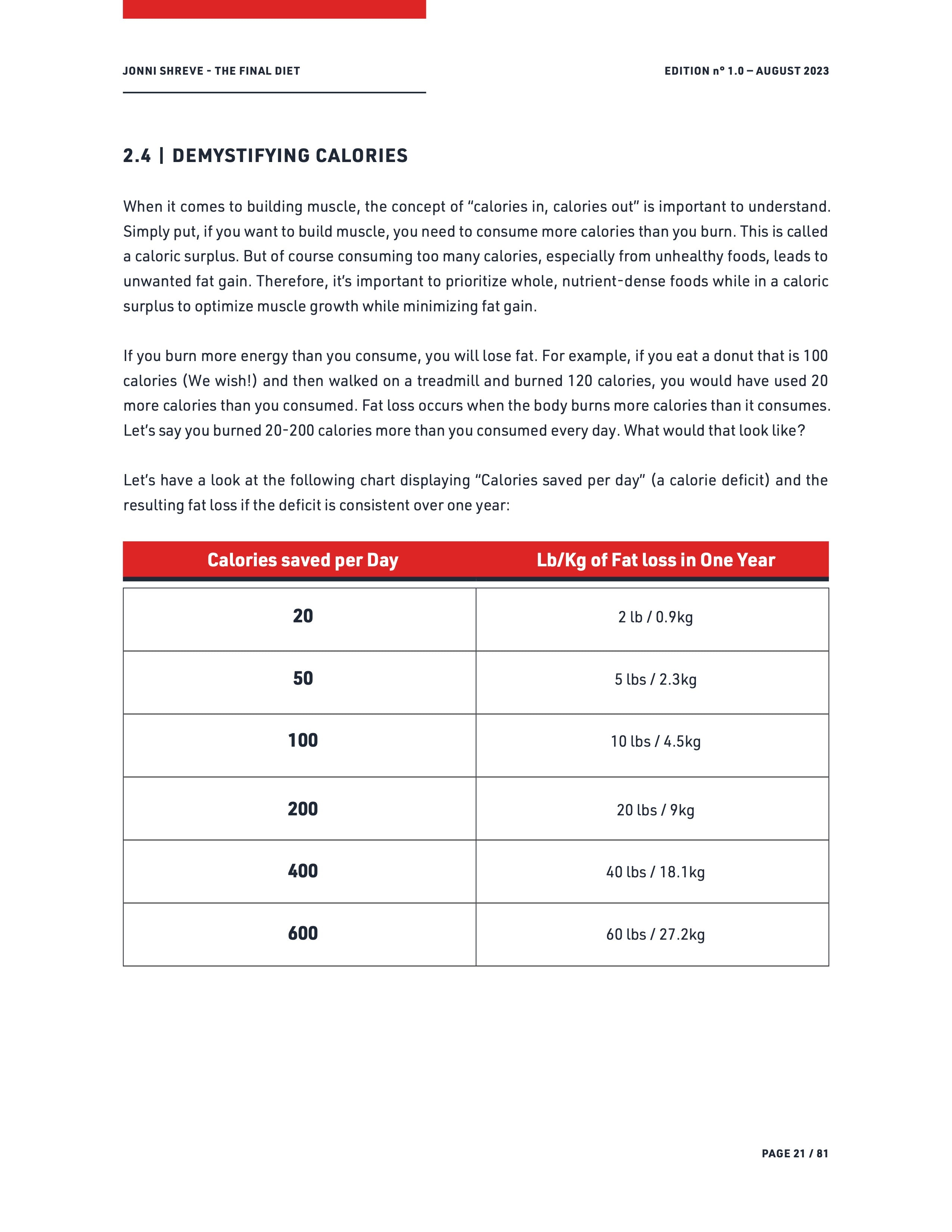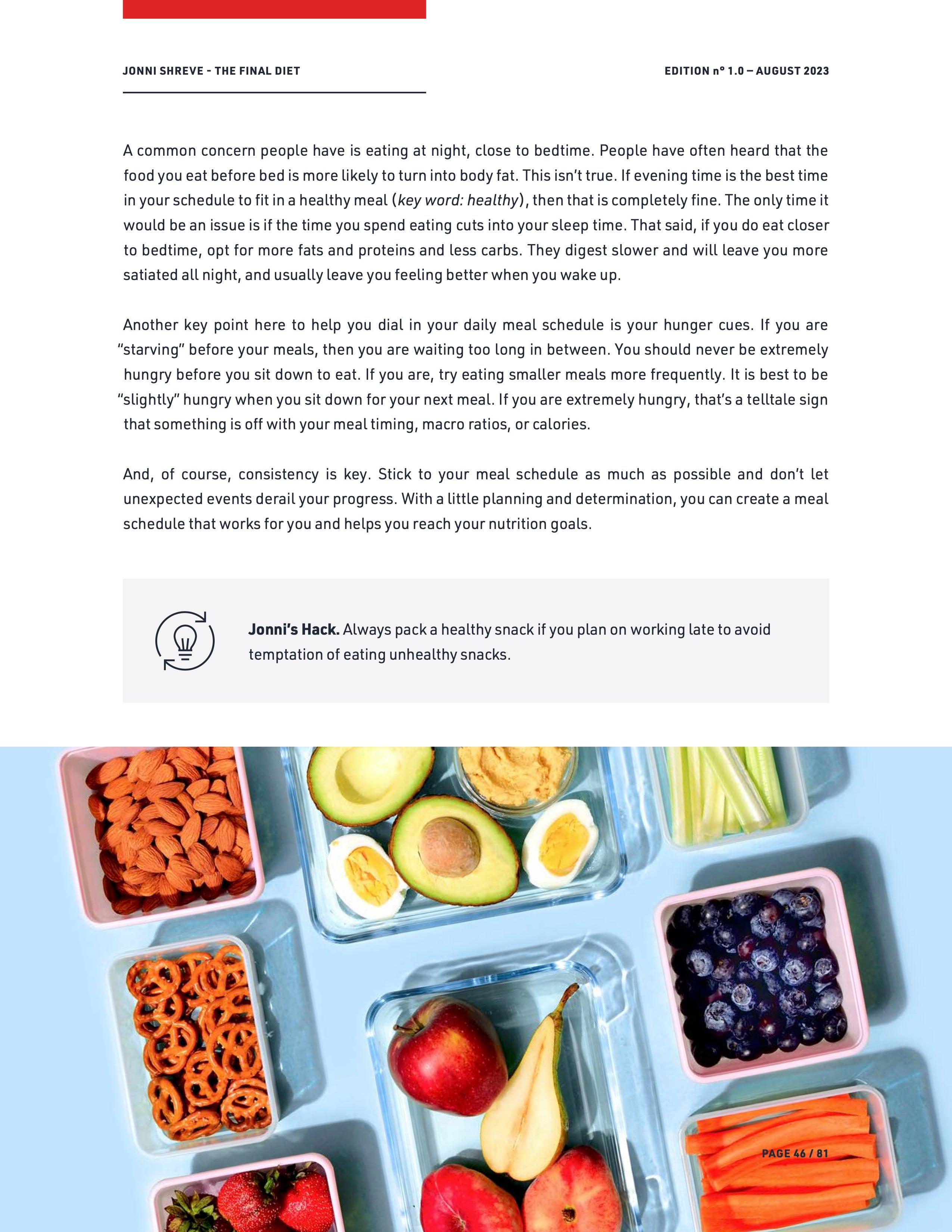 The Final Diet eBook
Sale price
$47.00 USD
Regular price
$77.00
Rating: 4.94 out of 5 stars
Here's what I do
Incredible transformations
Get ready to witness the incredible transformations that await you on this journey. Picture yourself breaking through barriers, sculpting a stronger body, and unlocking a newfound confidence that radiates in every aspect of your life. Imagine the thrill of surpassing your own expectations, as I guide you to harness the power within you to achieve the body you've always dreamed of. Your future self is eagerly waiting, and together, I will help you make your fitness goals a reality.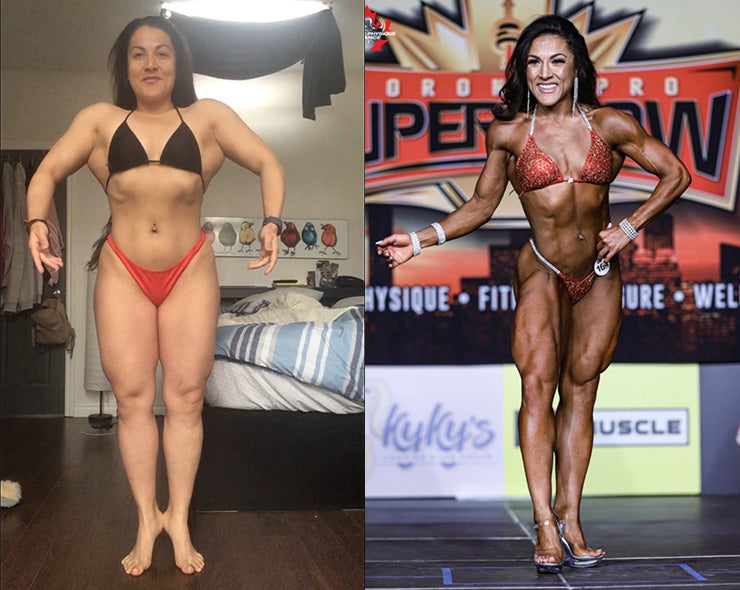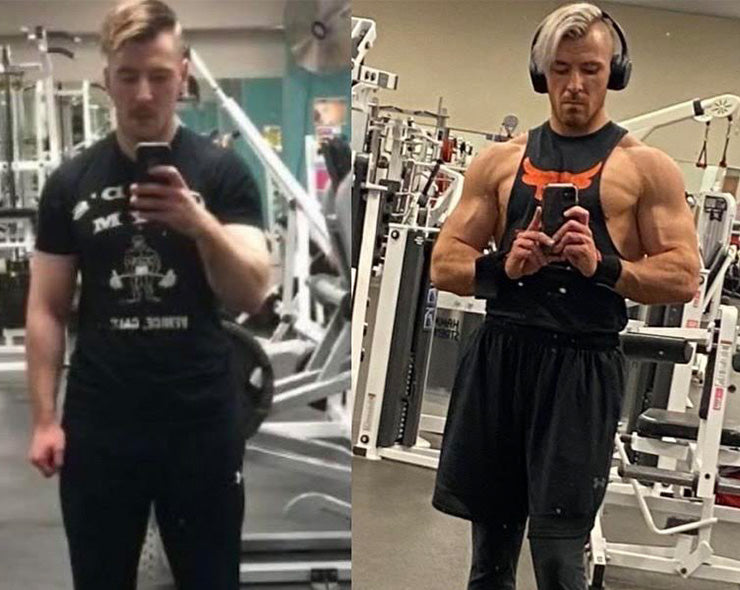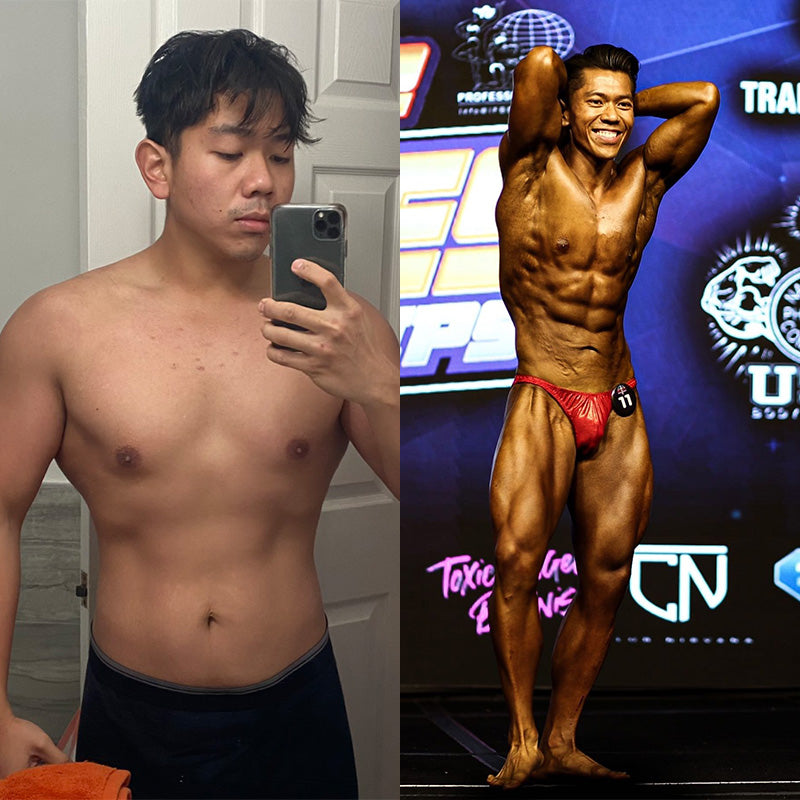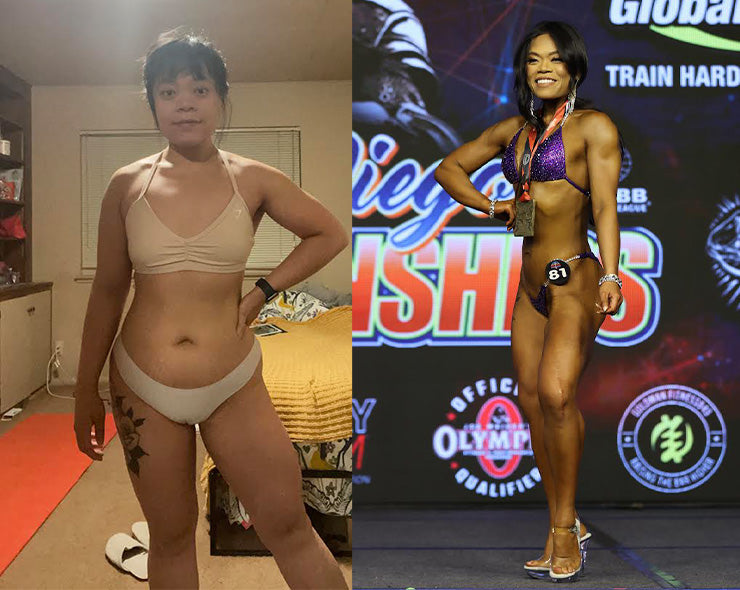 Here to help you succeed
I'm here to help you reach your fitness goals by overcoming the three main problems that stand in the way of success. Let me be your trusted partner in achieving your goals and transforming your life.
Problem #1
Lack of motivation
Break free from motivation hurdles. Achieve transformative fitness with expert guidance. Energize, empower, and conquer any challenge on your journey to unlock your full potential. Say goodbye to obstacles and hello to a healthier, more motivated you.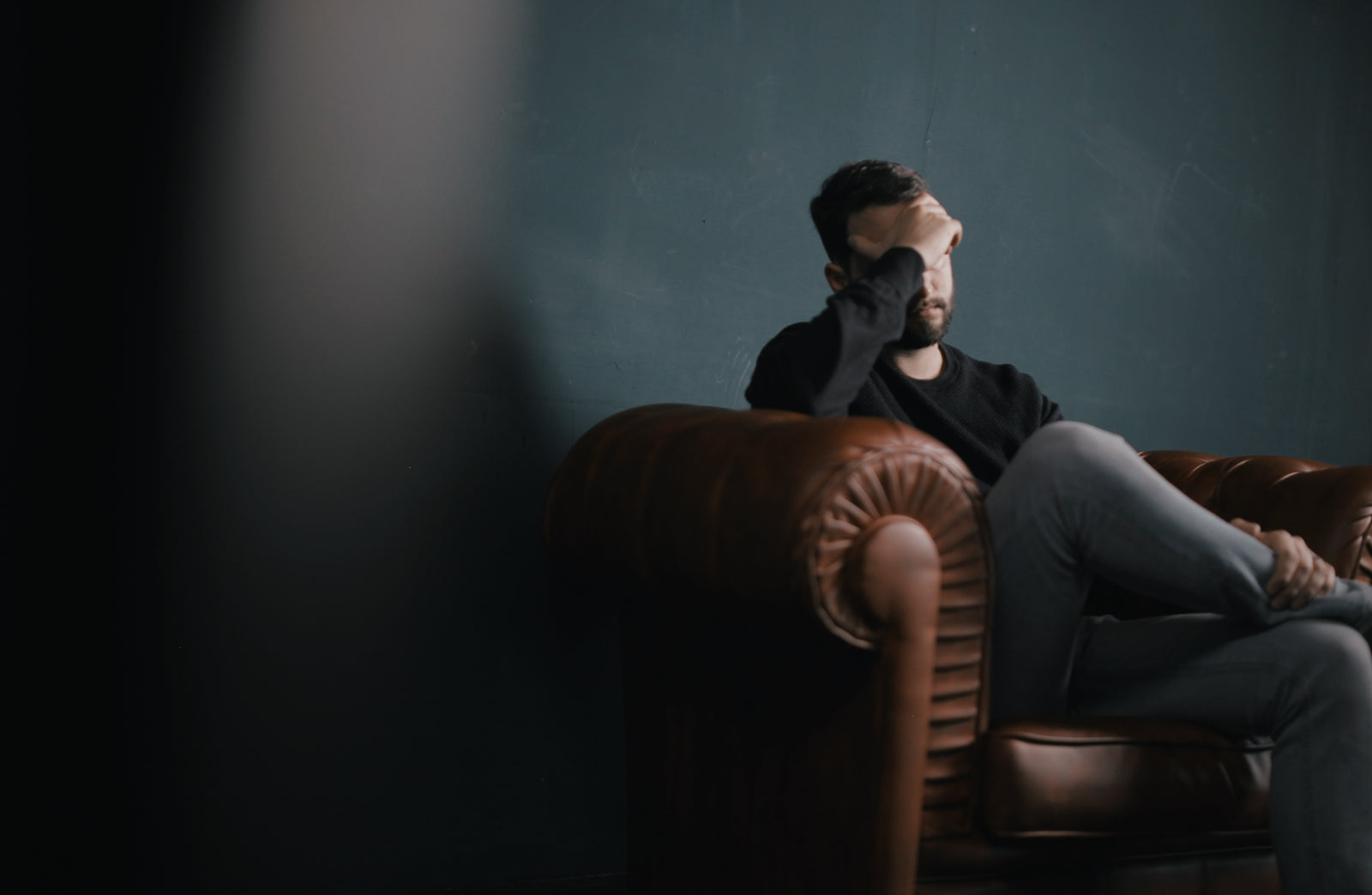 Problem #2
Uncertainty and confusion
Escape uncertainty and confusion that hinder progress. Gain clarity and confidence with expert guidance. Embrace a fitness journey that empowers you to make informed choices, unlock your potential, and achieve transformative results. Leave behind doubts and embrace a path towards success and fulfillment.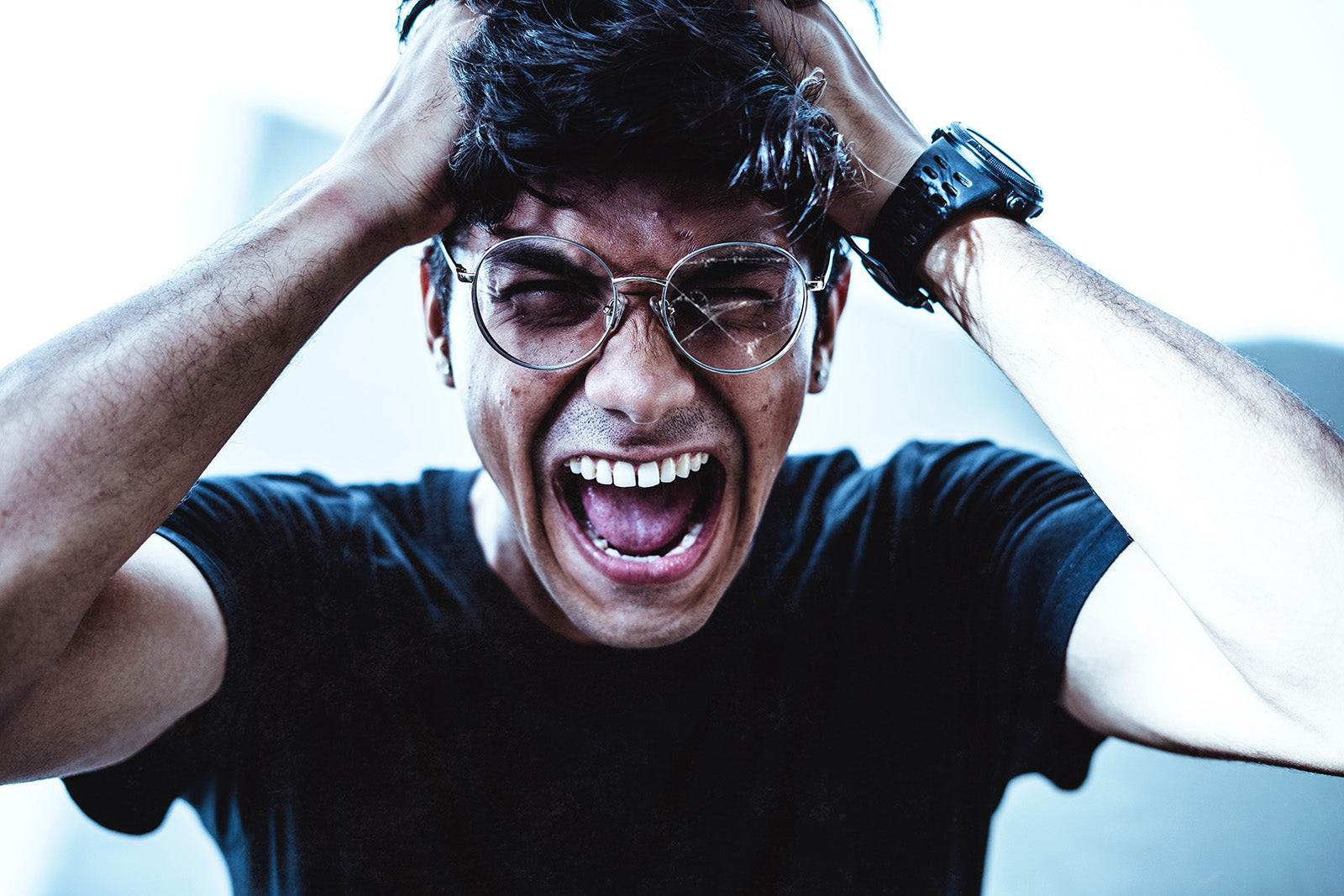 Problem #3
Lack of accountability
Break free from the lack of accountability that stalls progress. Embrace a fitness journey with unwavering support and guidance. Stay committed, motivated, and on track with a dedicated team that holds you accountable. Achieve your goals, surpass expectations, and experience the transformative power of true accountability.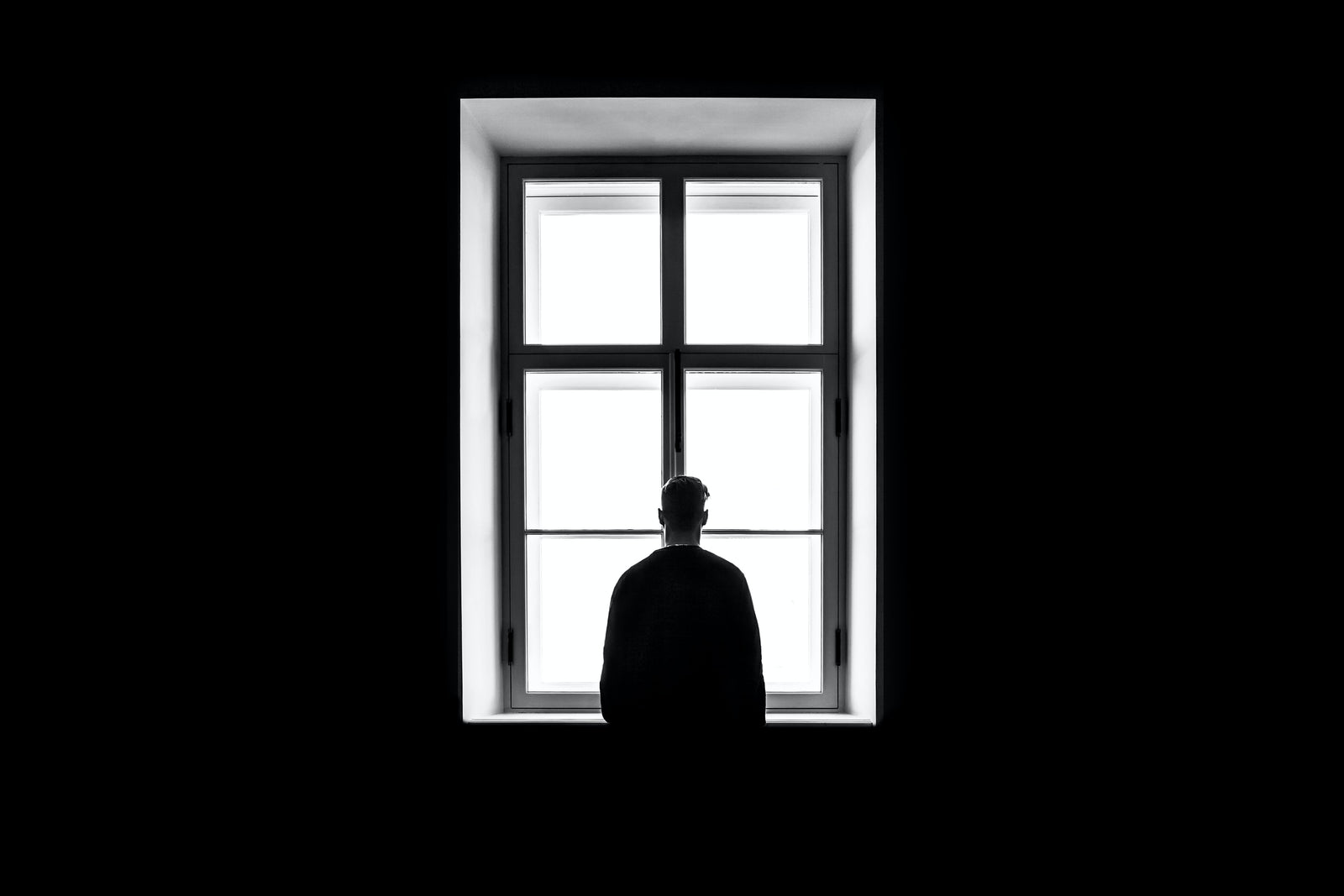 Get started today
Schedule time for a free 30-minute consultation with my teammate Erikka – or book time with me right away!
🚨 Limited Consultations Available - Get Yours Today
🚨 Limited Consultations Available - Get Yours Today
🚨 Limited Consultations Available - Get Yours Today
🚨 Limited Consultations Available - Get Yours Today
🚨 Limited Consultations Available - Get Yours Today
The most real person in fitness
Frequently Asked Questions
Accountability & Support
A personal trainer provides expert guidance, tailored workout plans, and accountability to maximize your progress and help you reach your specific goals efficiently.
Personal trainers can customize your workouts based on your preferences and interests. They can incorporate a variety of exercises and activities that you enjoy, making the experience more enjoyable and sustainable.
Not at all! Personal trainers are experienced in working with individuals of all fitness levels. They will design a program that matches your current abilities and gradually progress as you get stronger and fitter.
Health Considerations
Personal trainers are skilled at adapting exercises and modifying workouts to accommodate various health conditions or injuries, ensuring your safety while still helping you make progress toward your goals.
Time & Commitment
The frequency of training sessions depends on your goals, availability, and budget. Your trainer will work with you to create a schedule that fits your needs, whether it's once a week or multiple times per week.
Personal trainers understand the challenges of a busy lifestyle. They can create flexible workout plans that accommodate your schedule, whether it's early mornings, evenings, or weekends, to ensure you can still prioritize your health and fitness.
Yes! Many personal trainers offer online coaching and training sessions, allowing you to receive guidance, support, and accountability from the comfort of your own home or wherever you may be.
Goals & Results
Results vary based on individual factors, such as starting fitness level, consistency, and adherence to the program. With proper guidance and dedication, you can start experiencing noticeable results within a few weeks to a couple of months.
Absolutely! Personal trainers can design effective workouts combined with nutrition guidance to help you achieve sustainable weight loss. They will provide motivation, accountability, and education on healthy lifestyle habits.
Personal trainers are there to provide constant motivation and support. They will keep you focused on your goals, celebrate your progress, and help you overcome any setbacks or plateaus along the way.
Pricing and Value
The cost of personal training varies depending on factors such as location and package chosen. While it is an investment, the value lies in the expertise, personalized attention, and long-term benefits you receive. Personal training can save you time, prevent injury, and provide the guidance necessary for achieving your fitness goals efficiently.
Personal training offers unique advantages such as individualized programming, accountability, and expert guidance. It's important to consider your goals, motivation level, and previous experience with other fitness options. Personal training provides personalized support that can significantly enhance your progress and help you achieve better results compared to generic fitness classes or self-guided workouts.
Personal training can be tailored to fit various budgets. Discuss your financial considerations with a personal trainer who can suggest options, such as group sessions or discounted packages. Remember, the long-term benefits and improvements to your overall health and well-being are valuable outcomes that can outweigh the initial cost investment.